• Exhibition • Visual Art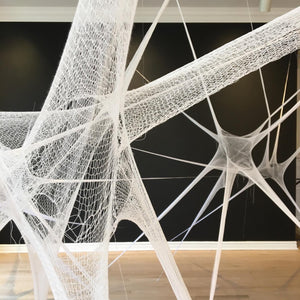 I am so pleased that Torontonians (and their tourists) will have the chance to see in person a new iteration of the three-dimensional installation Au fil des connexions / Over Connections. It will be open to the public from September 7 to 24 at Alliance Française Toronto! If you are in Toronto, you will have the chance to see new works and an installation designed to give you not only a visual, but also a tactile experience. You will be able to touch, even enter and become part of the installation by wearing the sculpture to see the nets as...
---
• Exhibition • Visual Art
After years of procrastination and two years of lockdown, I'm took the plunge last weekend and presented my work at an art fair for the first time!
---
• Exhibition • Visual Art
A solo show in Winnipeg, and more news for the beginning of 2022.
---
• curatorial • Exhibition • Film
La 3e Langue / The third Tongue is a curatorial project presented at Le Labo, Toronto's Francophone Media Arts Centre, that dives deeps into Francophone identity living as a minority group in Anglophone Canada. It was first presented in the fall of 2018 and went on a virtual tour in 2022. For the full description of the project and the participating artist, visit Le Labo's website. Watch the short documentary on this link: https://vimeo.com/667507384 Click here for the full publication of the curatorial text.
---
• Exhibition • Reflections • Visual Art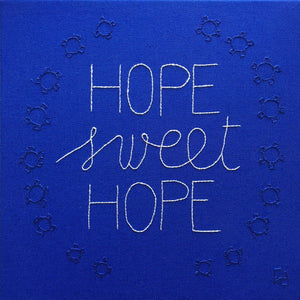 In spite of all the uncertainty, I am planning several exciting projects for the coming year. The last two years have shown us that we are capable of great changes in our lives and habits and this gives me hope.